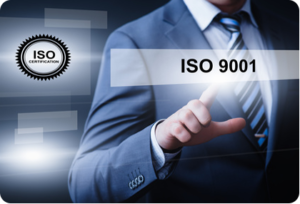 Welcome to IS Certification Services
Seeking ISO Standards for your business? We can help!
We are proud to serve clients ranging from small one person operations up to global blue-chip organisations for whom we offer set-up assistance and ongoing support with their Certification.
What are the key benefits to obtaining ISO Standards Certification?
ISO Standards certification offers your company the benefits of improved quality (through ISO 9001 Standard), financial performance, increased productivity, increased 'green' credentials (through ISO 14001 standard) and greater staff satisfaction and motivation. It also drives efficiency and competitive edge, greatly reducing risk, which in turn inspires credibility and customer confidence.
Our commitment to you!
IS Certification Services focus on the set up and maintenance of systems that enable your company to run efficiently and economically. We offer ongoing customer support, helping your business maximise efficiency via our professional team who, throughout the standards certification process, work closely in consultation with you. Our business management expertise and integrity are just two reasons for choosing us to fulfil your ISO Standards Certification requirements.